Recently published CSA'Äôs flight schedule for new summer season that came into power on March 28, 2010 features some new direct flights from Prague 'Äď to Astana (Kazakhstan) and Dubrovnik (Croatia). One more piece of good news is that the direct flight from
A Half Of Prague's Pubs Can Become Non-Smoking
Before July 1, 2010 when new anti-smoking regulations are to come into effect in the Czech Republic owners of Prague'Äôs pubs and restaurants will have to chose one of the three available statuses for their establishments 'Äď smoking allowed mode, non-smoking
A Half Of Czech Business Is Owned By Foreigners
According to the data recently published by the Czech information agency ńĆEKIA, almost a half of Czech business (in monetary terms) is owned by foreigners. If share of the registered capital is taken into account, the leaders are citizens of the Netherlan
Zdenńõk S√Ĺkora works retrospective open in Prague
Zdenńõk S√Ĺkora who turned 90 last month is undoubtedly one of the most well-known modern Czech artists. During his long career he evolved from traditional landscapes to abstract painting which made him famous. Retrospective of some of his most prominent wo
New Natural Gas Production Well To Be Open Near BŇôeclav
Moravian town of BŇôeclav is often called the Czech Qatar. Natural gas production wells that work in its neighbourhood bring millions of crowns every year to the country'Äôs budget. Recently oil and gas producer ńĆesk√° naftaŇôsk√° spoleńćnost, s.r.o. has made an
Middle Ages Fortifications Unearthed At Prague Castle
As Jana Marikova-Kubkova of Archaeological Institute of the Academy of Science informed CZK while excavation works in Prague Castle Czech archeologists uncoverd fragments of a 9th century moat, a rampart dated back to the 10th-11th centuries and an unique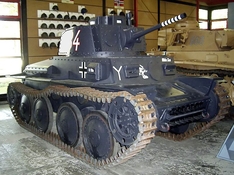 Czech Defence Ministry To Buy Rare Vintage Tank in Peru
Ales Knizek, the head of the Czech Military Institute in Prague told CZK that the Czech Defence Ministry intends to buy for the Institute museum's collection a rare LTP 38 tank made in Chechia in the end of the 1930s.
Early Czech Coins Exhibition At National Museum
A collection of early Czech silver coins found in the Czech Republic is exhibited at the National Museum in Prague. Many of these coins were discovered during reconstruction works at Prague Castle.
Public Transport In Prague To Be Equipped By Surveillance Cameras
One of the world's leaders on the network video solutions and monitoring systems Axis Communications published a press-release stating that during the next six years public buses in Prague are to be equipped with several hundred AXIS 209FD-R IP-cameras fo
Laser Attacks On Civilian Jets
During the last year Czech civilian pilots reported at least seven cases of laser attacks on jets landing or taking off at Ruzyne International airport in Prague. As Karel Muendel, a representative of CSA's association of transport pilots, informed ńĆTK Cz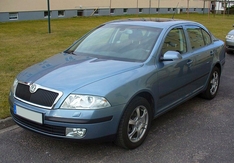 Skoda Withdraws Production From Slovakia
Aktu√°lnńõ.cz reported that the Czech car maker ҆koda Auto based in Mlad√° Boleslav is going to withdraw its production of Octavia model range from VW plant located Bratislava, Slovakia, into Czech town Vrchlab√≠.
Emirates Airline Will Fly To Prague Daily
Dubai based Emirates Airline recenly published a press release stating that the company is going to launch a daily flight to Prague starting from July 1, 2010. The flight to the capital of the Czech Republic is the third announced new flight for the comin
Four White Rhinos To Travel To Kenya
Four white rhinos, representatives of very rare and endangered subspecies of rhinoceros, are to be moved from the Czech zoo situated in Dvur Kralove nad Labem which is some 100 km to the Northeast of Prague to nature reservation Ol Pejeta in Kenya. The an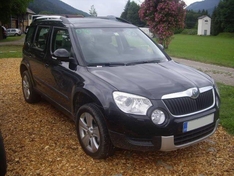 Skoda Yeti Is The Czech Car Of The Year
The Czech Club motoring journalists reported that a board of jury consisting of professional Czech journalists gathered in Prague named the newly selected Car Of The Year for the Czech Republic. Skoda Yeti produced at Mlad√° Boleslav plant became the winne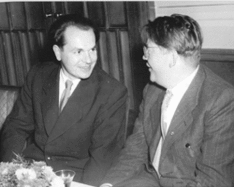 Kundera To Be Awarded Brno Honorary Citizen Title
Famous and globally praised Czech born writer Milan Kundera who was forced to move into France in 1974 and has been living there since then will be awarded honorary citizenship of his Moravian hometown Brno. The city council has made such a decision in or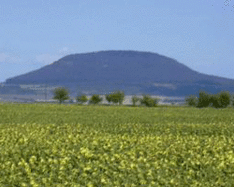 Legandary Mount Ňė√≠p Is For Sale
According to information published by the Czech Hospodarske newspaper the regional council of Usti nad Labem Region showed its interest in buying or long term renting of legendary Mount Ňė√≠p located not far from the capitol city of Prague. Currently the ne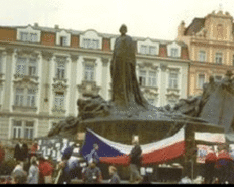 Czechs Celebrate 20th Anniversary Of The Velvet Revolution
Today is the day when 20 years ago crowds of people, students mainly, marched to Wenceslas Square in Prague to express their discontent with ruling then Communist regime. Many of those rebels who took part in that demonstration were severely bitten by sta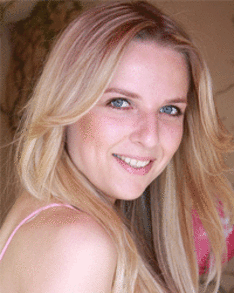 Czech Women Are Among The Prettiest
Aktualne.cz quotes British dating website BeautifulPeople.com that has informed that Czech women are regarded among the prettiest in the world. This online dating service speciaziles on "beautiful people" only. Access to the website is granted to register
Sumava - Hochficht Cableway May Get Real
The management of the Sumava National Park (NPS) has no objections to construction of a cableway that would link Nova Pec, south Bohemia, and Austrian Hochficht ski area. Such decision was reached after a long series of negotiations that lasted about 13 y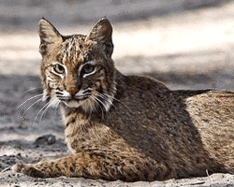 According to information by National Park ҆umava representatives foresters maintaining the Giant Mountain National Park (The Krkonose National Park - KRNAP) recently found traces confirming the presence of lynxes in over there.
CEZ Plans To Construct More Gas-Powered Plants
A comprehensive analytic report created by joint efforts of three ministries - Ministry of Industry, Foreign and Interior Ministries 'Äď and recently discussed by government states that plans of CEZ, the state energetic company, to construct new gas-powered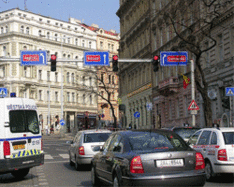 Prague City Hall To Reduce Speed Limit
Prague City Hall worked out a plan to reduce speed limit across the whole capital city in the nearest future. It is expected that enforcing 50 km/h speed limit can help to decrease significantly noise pollution in the areas with heavy traffic. Also new no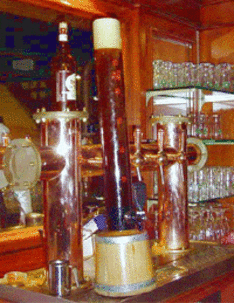 Belgian Beer Festival in Prague
Evan Rail'Äôs Beer Culture blog informed that on weekend from October 23 (Friday) until October 25 (Sunday) this year Svńõt Piva will organize a big festival of Belgian beer named 'ÄúBelgium in the Glass and on the Plate.'ÄĚ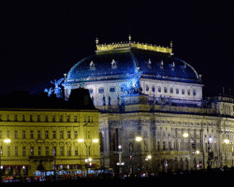 The National Theater Uses Green Technologies
Management of the National Theater in Prague confirmed their intention to become on of the major country's producer and simultaneously user of solar energy. Now the solar batteries are being constructed on the roof of the Czech Opera's Alma Mater. Accordi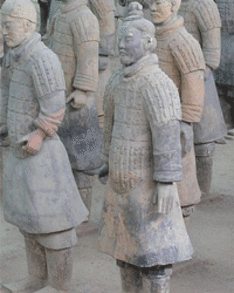 Czech Scientists Created Replicas Of Terracotta Warriors Shoes
Czech scientists, faculty of Tomas Bata Technology University in Zlín, managed to create replicas of shoes of so called terracotta warriors made some 2,200 years ago. The statues of the Terracotta Warriors and Horses (or The Terracotta Army) were created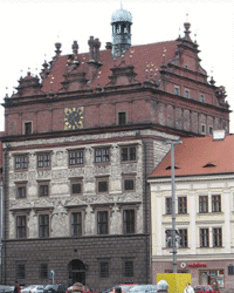 Three Czech Cities To Compete For The European Capitol Of Culture Title
Three Czech cities - Ostrava, PlzeŇą and Hradec Kr√°lov√© 'Äď intend to compete for the honorable title of the European Capitol of Culture 2015.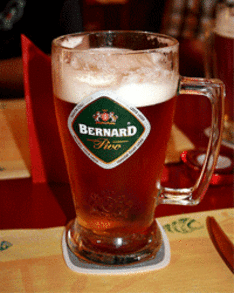 Global Warming Threatens Beer Industry
Lately a team of researchers from the Czech Hydrometeorological Institute with the climatologist Martin Mozny on head published a study on Agricultural and Forest Meteorology reporting that recent climate changes impact negatively on hop yields in the Cze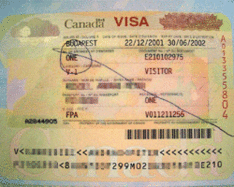 Canada Visa Office May Be Opened In Prague
Jan Kohout, the Foreign Minister of the Czech Republic, recently informed reporters that Canadian government thinks over the matter of opening a visa office in Prague.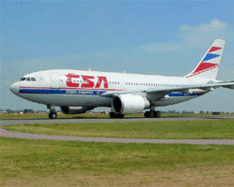 Air personnel of the national Czech carrier ńĆSA (aka Czech Airlines) declined to sign an amendment to the collective agreement intended to cut pilots'Äô salaries by one-third. The trade unions of ńĆSA rejected proposed decrease in salaries and in turn are go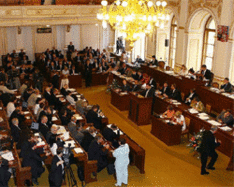 Elections Campaign Preparations Be Continued
Yesterday the chairman of the State Election Commission (SVK) Martin Pecina reported journalists that preparations for the parliamentary elections scheduled on October 09-10, 2009 and postponed by the recent Constitutional Court ruling should be continued