The Czech Republiс has no intention of adopting the Euro
Czech government published the information that the country has no plans of adopting the euro, at least over the next year. The Prime Minister Petr Necas reported recently that any activities to join the euro zone are not planned due to such situation.
Louvre of Prague was bought by the Spaniards
For the Azora Europa company purchase of the Louvre was the first deal on buying of property in Prague. For Azora Europa such a massive deal was a signal to competitors on the Czech real estate market about appearing of a new player.
Nearly 300 Shopping Centers Function In Prague
Aktualne.cz reports that about three hundred shopping centers of various sizes are currently operated in the Czech Republic. The majority of them are fashion clothes and footwear stores or restaurants of different types.
Production Of The Greenest Fabia Launched
Serial production of the greenest Škoda's model – organic fuel powered Fabia GreenLine II – has recently started on the plant located in Mlada Boleslav, the Central Bohemian Region. The new version is to be available for customers to look at at Škoda's sh
The Greenest Hypermarket To Be Built In The Czech Republic
Actualne.cz reported that the largest British retail chain Tesco plans to built in the Czech Republic a zero carbon footprint hypermarket, the first one in the world. It means such an object must not produce any carbon dioxide known as greenhose gas emitt
International Czech Airports resumed flights
ČTK informs that all the international airports in the Czech Republic resumed operating flights. It is obvious that their further operation is dependent on volcaniс activity in Iceland and climate conditions on the European continent in general.
Recently published CSA's flight schedule for new summer season that came into power on March 28, 2010 features some new direct flights from Prague – to Astana (Kazakhstan) and Dubrovnik (Croatia). One more piece of good news is that the direct flight from
A Half Of Czech Business Is Owned By Foreigners
According to the data recently published by the Czech information agency ČEKIA, almost a half of Czech business (in monetary terms) is owned by foreigners. If share of the registered capital is taken into account, the leaders are citizens of the Netherlan
New Natural Gas Production Well To Be Open Near Břeclav
Moravian town of Břeclav is often called the Czech Qatar. Natural gas production wells that work in its neighbourhood bring millions of crowns every year to the country's budget. Recently oil and gas producer Česká naftařská společnost, s.r.o. has made an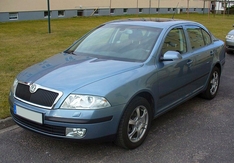 Skoda Withdraws Production From Slovakia
Aktuálně.cz reported that the Czech car maker Škoda Auto based in Mladá Boleslav is going to withdraw its production of Octavia model range from VW plant located Bratislava, Slovakia, into Czech town Vrchlabí.
Emirates Airline Will Fly To Prague Daily
Dubai based Emirates Airline recenly published a press release stating that the company is going to launch a daily flight to Prague starting from July 1, 2010. The flight to the capital of the Czech Republic is the third announced new flight for the comin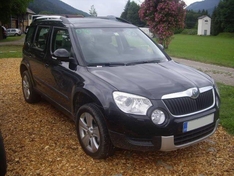 Skoda Yeti Is The Czech Car Of The Year
The Czech Club motoring journalists reported that a board of jury consisting of professional Czech journalists gathered in Prague named the newly selected Car Of The Year for the Czech Republic. Skoda Yeti produced at Mladá Boleslav plant became the winne
CEZ Plans To Construct More Gas-Powered Plants
A comprehensive analytic report created by joint efforts of three ministries - Ministry of Industry, Foreign and Interior Ministries – and recently discussed by government states that plans of CEZ, the state energetic company, to construct new gas-powered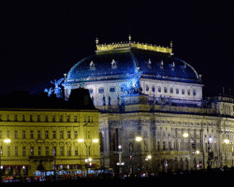 The National Theater Uses Green Technologies
Management of the National Theater in Prague confirmed their intention to become on of the major country's producer and simultaneously user of solar energy. Now the solar batteries are being constructed on the roof of the Czech Opera's Alma Mater. Accordi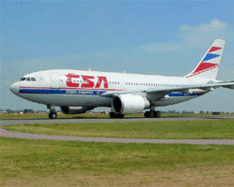 Air personnel of the national Czech carrier ČSA (aka Czech Airlines) declined to sign an amendment to the collective agreement intended to cut pilots' salaries by one-third. The trade unions of ČSA rejected proposed decrease in salaries and in turn are go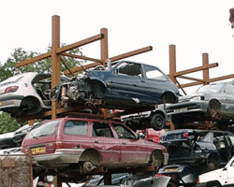 Car Scrapping Scheme Is Ready To Launch
According to Vladimir Tosovsky, the Trade Minister of the Czech Republic, car scrapping scheme is ready to launch at any time in the nearest future. The exact starting date at the moment is not fixed, but most likely this system is to begin functioning si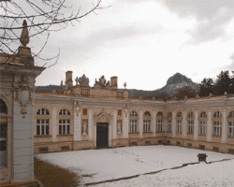 According to Prague Daily Monitor due to current worldwide economic crisis less foreign guests stay in Czech spa towns. In the first quarter of year 2009 in comparison with the first quarter of the last year the number of spa visitors decreased by about 1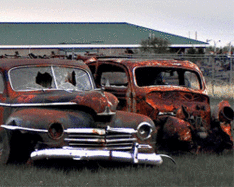 No Сar Scrapping Subsidy To Be Introduced This Year
The Czech Republic Premier Mirek Topolanek (Civic Democrats, ODS) recently informed Mlada fronta Dnes daily that no car scrapping subsidy is planned to introduce during this year in the country. According to him Czech car makers has no such necessity to p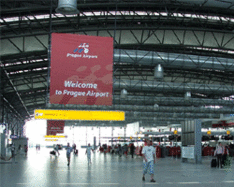 IBM BlueSky For The Prague Airport
In the middle of March 2009 IBM signed a contract with Czech company Letiště Praha, operating Prague International Airport, for implementation and four-year services of a smart solution named BlueSky, which is designed to automate many business processes.
Four Bidders Interested In Czech Airlines
This Monday, March 23, 2009, passed a deadline for submission of bidding applications for buying Czech Airlines, state-owned national carrier. The Czech government has put up for sale 91.5 percent stake in CSA. Four companies have expressed their interest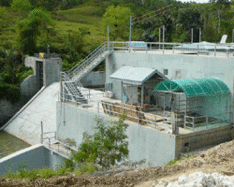 About 60,000 Czech Households Use Hydropower Electricity
Use of renewable energy sources while generating electricity is quite an important thing for saving our environment and also for optimizing expenses on energy. Hydropower is the mostly used among such sources and the Czech Republic makes no exception expl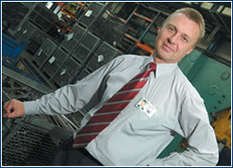 The owner and general director of the Czech company Brano Group, a vehicle parts manufacturer and car makers subcontractor, Pavel Juříček has recently made a decision to pay himself a minimum wage of CZK 8,000 a month before taxes due to present economic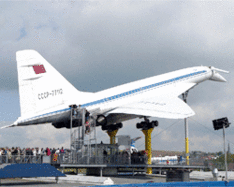 Aeroflot Is Interested In Buying CSA
Yesterday we reported that the Czech Republic Cabinet has an intention to sell its 91.51 per cent stake of the national carrier Czech Airlines (ČSA) during this year. The conditions of bidding were approved on Monday. The government will hold a two-round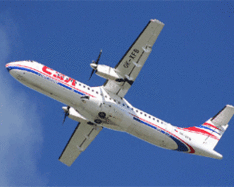 Czech Airlines To Be Sold This Year
The Czech Republic Cabinet has an intention to sell the Czech national carrier Czech Airlines (ČSA) during this year. The government will hold a two-round public tender and put on sale its entire stake that totals 91.51 per cent. The conditions of bidding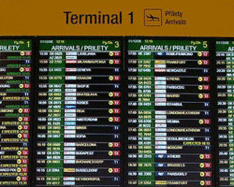 Prague's Ruzyne airport management continues to get it ready for privatization. Recently Miroslav Dvorak, airport's chairman of the board and Letiste Praha's CEO, reported that the actual price of Letiste Praha, the company operating Ruzyne International,
Seven New Motorways To Open This Year
Seven new motorways and highways having total length of 53 km will be taken into use in the Czech Republic this year. The longest sections connecting the D1 between Olomouc and Ostrava are scheduled to launch in autumn – three sections with total length o
Skoda Will Be Closed Until Mid-January
The Czech automaker Å koda Auto, a part of Volkswagen AG, will stop production on December 19 due to recession on the European car market and caused by it fall of demand. The shutdown will likely last until January 11, 2009 according to Jaroslav Cerny, the
Czech energy firm CEZ offers price freeze amid financial crisis
This Tuesday, Czech state-controlled energy company ČEZ, a. s. CEO Martin Roman declared that it would intend to freeze retail prices for electricity for the next year. This move is determined by anxiety that Czech families and small businesses can be ser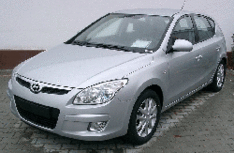 First Hyundai Motor Plant In Europe
The first European plant of South Korean automaker Hyundai Motor Co. was officially opened in the beginning of this week in Nošovice. On Monday the new facility began series production (trial production started a week earlier).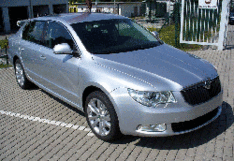 Czech Automakers To Raise Production
While most of major European automakers such as Ford, Opel, BMW, and Daimler are cutting production in response to low demand determined by the ubiquitous economic crisis, their Czech colleagues are intending to increase production numbers as more and mor