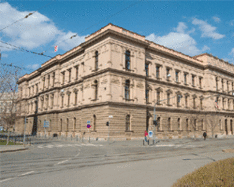 Parliamentary Elections In The Czech Republic Postponed
The Constitutional Court of the Czech Republic has recently postponed the parliamentary elections that were scheduled on October 9-10. Such a decision was made after an independent MP Milos Melcak complained that early parliamentary polls would violate hi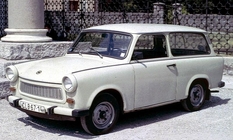 A team of five Czechs has an intention to cross African continent in two East German oldtimers - Trabants 601 combi 'Äď without any modern technical equipment. Those guys are determined to pursue the route of two compatriots Frantisek Vladimir Fojta and Jir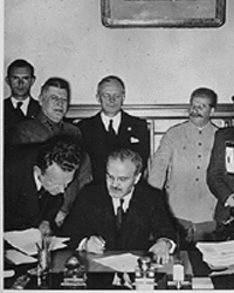 70th Anniversary Of The Molotov-Ribbentrop Pact In Prague
On the occasion of the 70th anniversary of the Molotov-Ribbentrop pact the Polish Institute in Prague with the participation of the Estonian and Latvian embassies in the Czech Republic will held on the first day of September 2009 in Prague the rock concer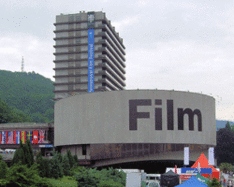 Karlovy Vary Film Festival To Be Held As Scheduled
The president of Karlovy Vary international film festival Jiri Bartoska reported that this year this event will be held for the 44th time as scheduled 'Äď during the period from July 3 until July 10. The uncertain economical situation hasn'Äôt managed to canc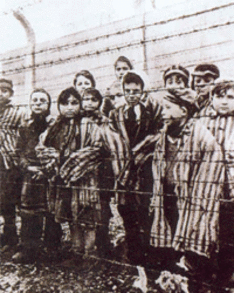 Movies To Get Acquainted Youth With Holocaust Cruelties
Theme of cruelties and crimes against humanity committed by Fascists during the years of their rule in Europe including the years of World War II is getting more and more actual in our days as neo-Nazi organizations are getting more popular in many Europe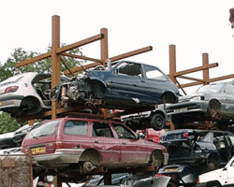 Car Scrapping Scheme Is Ready To Launch
According to Vladimir Tosovsky, the Trade Minister of the Czech Republic, car scrapping scheme is ready to launch at any time in the nearest future. The exact starting date at the moment is not fixed, but most likely this system is to begin functioning si
Kundera Won Simone And Cino Del Duca Award
Famous writer of Czech origin Milan Kundera who has been lining in France since 1974 was awarded in Paris this Wednesday the Simone and Cino Del Duca Foundation World Prize for his contribution to promoting ideas of humenism. This prize is named after Ita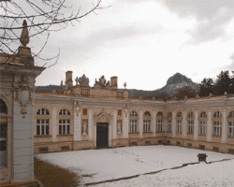 According to Prague Daily Monitor due to current worldwide economic crisis less foreign guests stay in Czech spa towns. In the first quarter of year 2009 in comparison with the first quarter of the last year the number of spa visitors decreased by about 1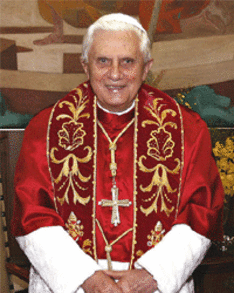 Pope Benedict XVI Plans Visiting The Czech Republic
Recently Vatican informed that this autumn the pope Benedict XVI is planning to visit the Czech Republic. Most likely, he will pay a three-day visit to Prague and then come to see several other Czech cities in the end of September. The Czech president com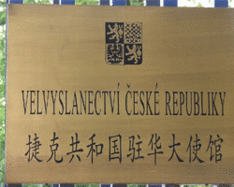 Online Registration For Long Term Visas Applicants
On June 1, 2009 the Czech Republic Foreign Ministry launched Visapoint system designed for online registration to apply for long term entry visas (more 90 days of stay). The purpose of new service is making the whole process of obtaining a visa more under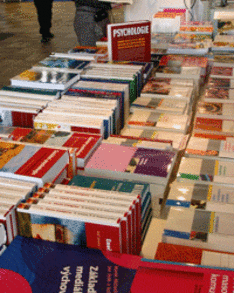 Vietnamese Translator Acknowledged For Promoting Czech Literature
Vietnamese translator Duong Tat Tu won the Premia Bohemica prize usually awarded to European translators as acknowledgement of his achievements in promotion of Czech literature worldwide. The prize was handed during the 15th Bookworld international book f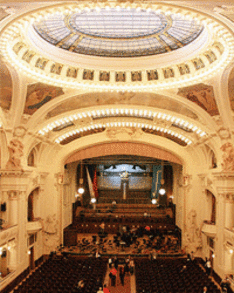 Yesterday - May 12, 2009 'Äď the 64th Prague Spring international music festival started. The Symphony Orchestra of Czech Radio (SOCR) opened it with a traditional series of symphonic poems 'ÄúMy Country'ÄĚ by BedŇôich Smetana, the most prominent Czech composer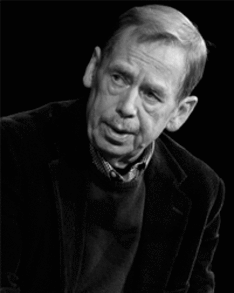 Citizen Havel Is Rolling Barrels
Next week Czech cinemas will present a new documentary film "Citizen Havel Is Rolling Barrels" (film director is Jan Novak) dedicated to creating of Vaclav Havel'Äôs play 'ÄúAudience'ÄĚ and illustrating the state of things in Communist Czechoslovakia in the 197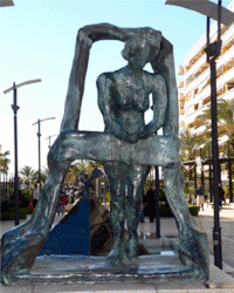 Salvador Dal√≠'s Exhibition In PlzeŇą
On May 14, 2009 an exhibition of pieces of art created by famous Spanish painter Salvador Dal√≠ will open in Bohemian Museum situated in PlzeŇą. Czech art dealer Zdenek Kocik whose gallery is based in Prague has provided his private collection to the museum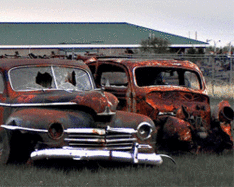 No –°ar Scrapping Subsidy To Be Introduced This Year
The Czech Republic Premier Mirek Topolanek (Civic Democrats, ODS) recently informed Mlada fronta Dnes daily that no car scrapping subsidy is planned to introduce during this year in the country. According to him Czech car makers has no such necessity to p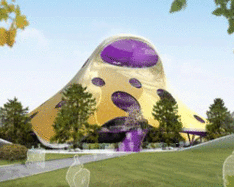 Rath Wants To Build Kaplicky's Library Near Ruzyne
The Governor of Central Bohemia David Rath belonging to Social Democrats (CSSD) has an intention to construct the blob-like Kaplicky designed library near the Prague International Airport Ruzyne. These plans were voiced by CSSD chairman Jiri Paroubek duri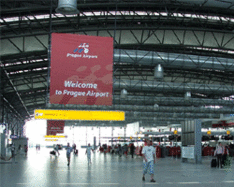 IBM BlueSky For The Prague Airport
In the middle of March 2009 IBM signed a contract with Czech company LetiŇ°tńõ Praha, operating Prague International Airport, for implementation and four-year services of a smart solution named BlueSky, which is designed to automate many business processes.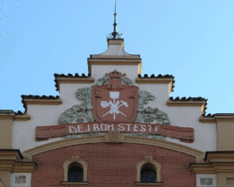 Heineken Wants To Buy Staropramen
According to The St. Louis Business Journal Heineken International is in talks with Anheuser-Busch InBev on account of buying the Czech beer brands belonging now to the latter corporation. These brands are currently being produced by Staropramen brewery,
Czech Radio has been conducting a music contest named Czechs Rock Europe dedicated to the Czech Republic's EU presidency. The media partners of the event are Rock&Pop magazine and the Czech Cultural Centre located in Berlin.
During this weekend (throughout April 3-5, 2009) Prague Free Fashion Weekend will take place. This year the event is named CodeMode - such a change is made due to some troubles connected with registration of the original brand name. One more difference is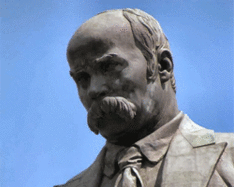 Taras Shevchenko Monument Opened In Prague
A monument dedicated to famous Ukrainian poet and artist Taras Shevchenko is just unveiled in the capital of the Czech Republic. The President of Ukraine Viktor Yushchenko who has arrived to Prague accompanied with his spouse with an official visit took p
Four Bidders Interested In Czech Airlines
This Monday, March 23, 2009, passed a deadline for submission of bidding applications for buying Czech Airlines, state-owned national carrier. The Czech government has put up for sale 91.5 percent stake in CSA. Four companies have expressed their interest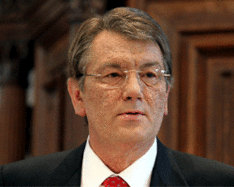 Ukrainian President To Visit Prague Next Week
Ukrainian President Viktor Yushchenko's visit to the Czech Republic is scheduled on March 24-25, 2009. He will be accompanied by his spouse. Mr. Yushchenko is invited to visit Prague by Czech President Vaclav Klaus. The leaders will have a private meeting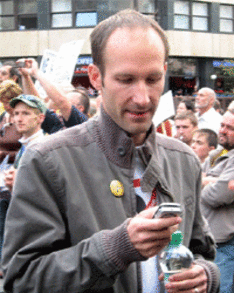 The Nonviolence Movement Wants To Talk To Obama
Newly elected US President Barak Obama's visit to Prague is scheduled on April 5, 2009. Activists of the Nonviolence Movement, Czech public organization formed in December 2007 as an initiative of nonviolent opposing the US anti-missile military base inst
People of the Czech Republic, Hungary and Poland celebrate 10 years of being in the North Atlantic Treaty Organization, an international organization founded after the World War II for ensuring collective defense of its members. To mark the decennary anni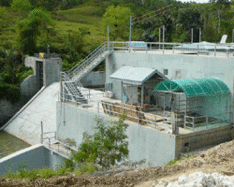 About 60,000 Czech Households Use Hydropower Electricity
Use of renewable energy sources while generating electricity is quite an important thing for saving our environment and also for optimizing expenses on energy. Hydropower is the mostly used among such sources and the Czech Republic makes no exception expl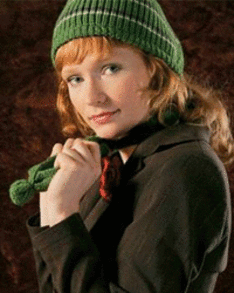 Czech Literary Awards Ceremony To Be Hosted By Actress Anna Geislerov√°
This Tuesday, February 17, the eighth annual Czech literary awards Magnesia Litera was opened. The awards are granted to Czech authors and translators in the following categories - fiction, poetry, literature for kids and translation 'Äď according to the re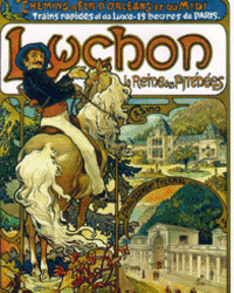 Czech Artist Alfons Mucha's Exhibition In Vienna
Czech Art Nouveau Painter Alfons Mucha' s exhibition is held at the Unteres Belvedere museum in Vienna from February 12 to June 1. According to the French curator of the exhibit Jean-Louis Gaillemin about 250 paintings, sketches, drawings, posters, books,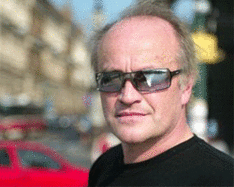 Former Concentration Camp Facility To Be Turned Into Educational Center
Michael Kocáb, human rights minister, is trying to accomplish one of the promises he gave in public upon taking on his current position. Recently he conducted negotiations on account of buying back a recreational facility located on a property near Hodoní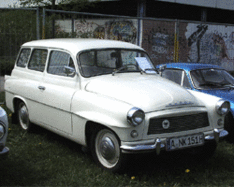 ҆koda's Octavia, one of the most popular and best-selling models of Czech major automaker, celebrates its 50th anniversary this year. The mass production of Octavia, which was the successor of ҆koda 440 (aka Spartak), was launched in January 1959. It beca