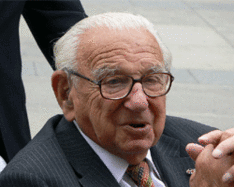 Modest Hero Was Honoured By Diplomats
US daily Washington Times reported today that Jaroslav Kurfurst of the Czech Embassy in the USA and his colleague Dominick Chilcott of the British Embassy honoured a modest British citizen Nicholas Winton, who saved lives of about 669 Czechoslovak childre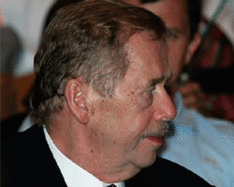 Vaclav Havel Is Getting Better
Vaclav Havel, famous Czechoslovak dissident leader and former Czech president, who was hospitalized in rather serious but stable condition after undergoing minor throat surgery in the middle of January may be released from hospital this week, more likely,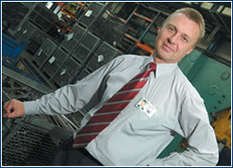 The owner and general director of the Czech company Brano Group, a vehicle parts manufacturer and car makers subcontractor, Pavel Juříček has recently made a decision to pay himself a minimum wage of CZK 8,000 a month before taxes due to present economic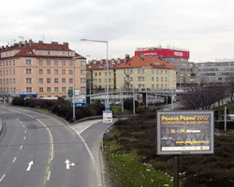 High-rises To Appear In Prague
About half a year ago UNESCO protested against building the new skyscrapers in Pankrác, a district of Prague. Some representatives of the UNESCO's World Heritage Committee visited the Czech capital in the spring last year and concluded that the new buildi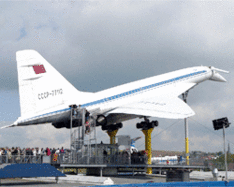 Aeroflot Is Interested In Buying CSA
Yesterday we reported that the Czech Republic Cabinet has an intention to sell its 91.51 per cent stake of the national carrier Czech Airlines (ÄŚSA) during this year. The conditions of bidding were approved on Monday. The government will hold a two-round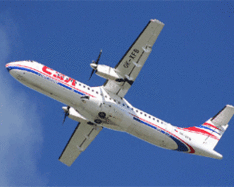 Czech Airlines To Be Sold This Year
The Czech Republic Cabinet has an intention to sell the Czech national carrier Czech Airlines (ÄŚSA) during this year. The government will hold a two-round public tender and put on sale its entire stake that totals 91.51 per cent. The conditions of bidding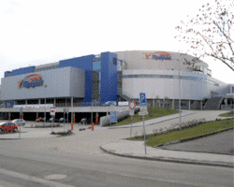 Deep Purple To Open FIS Championships
According to Kateřina Neumannová, the organisational committee president of the Nordic Ski World Championships, which will be taking place from the 18th February until the 1st March, 2009 in Liberec, the Czech Republic, the iconic British hard rock band D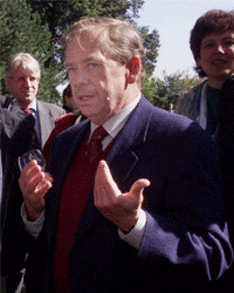 Exhibition Dedicated To Vaclav Havel Dissident Years
The exhibition dedicated to former Czechoslovak President Vaclav Havel's dissident past opened recently in Prague in Montmartre Gallery. The display organized by the Vaclav Havel Library is named "We Had the Underground, Now We Have B...t" and deals with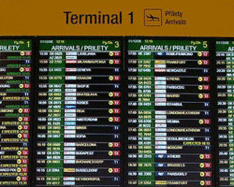 Prague's Ruzyne airport management continues to get it ready for privatization. Recently Miroslav Dvorak, airport's chairman of the board and Letiste Praha's CEO, reported that the actual price of Letiste Praha, the company operating Ruzyne International,
Seven New Motorways To Open This Year
Seven new motorways and highways having total length of 53 km will be taken into use in the Czech Republic this year. The longest sections connecting the D1 between Olomouc and Ostrava are scheduled to launch in autumn – three sections with total length o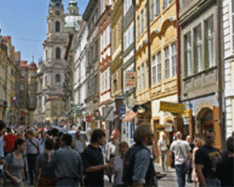 Prague Is The 7th Most Visited European City
The CzechTourism agency, the Czech Republic tourist authority, recently published the Top City Destination chart created annually by the Euromonitor International organization. The announcement of this chart is traditionally delayed by a year, because a h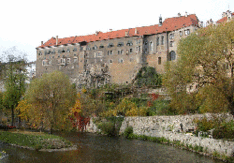 This Year ÄŚeskĂ˝ Krumlov Turns 700
ÄŚeskĂ˝ Krumlov (also known as Bohemian Krumlov, Krumau) a small but rather famous town in South Bohemia located on the Vltava celebrates its 700-year anniversary this year. The town is well known for its historic heritage and is proud to have the second bi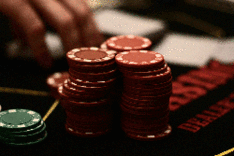 Czech Republic Could Legalize Online Gambling
As iGamingBusiness Magazine reported, the Czech Republic has an intention to legalize online gambling.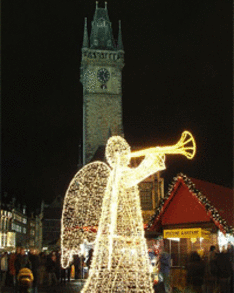 On Christmas Czechs Go To Church
Recently ÄŚTK published results of a poll performed by the STEM agency in the beginning of December. The poll was aimed at defining Czechs attitude towards religion and church, which is a matter of current interest on the Christmas Eve.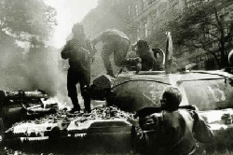 Czech Photographer's Exhibition in Washington DC
At the moment at The Katzen Arts Center located in Washington DC an exhibition of well-known Czech photographer Josef Koudelka is open. The display is named "Invasion 68: Prague" and quite naturally it shows the pictures of the 1968 Soviet invasion to Cze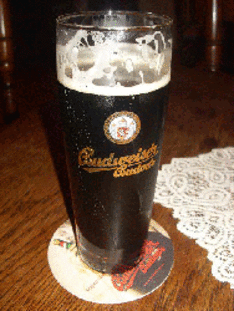 A Czech brewery Budejovicky Budvar won a victory over American beer maker Anheuser-Busch, now a subsidiary of Anheuser-Busch InBev, that owns well known all over the world beer brand Budweiser. A Luxembourg-based European Union high court has pronounced a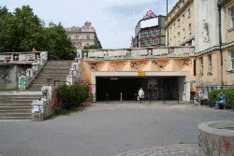 Prague's Largest Square To Be Reconstructed
Prague Daily Monitor informs that Karlovo náměstí (or Karlák as locals name it), the largest square in the Czech Republic and one of the biggest in whole Europe, is likely to be redesigned in the nearest future. The reconstruction is scheduled for 2010.
Despite some people regard ballroom dances old fashioned and boring they still survive and are quite popular. Although Prague is not so well known as Vienna for its ball parties, ballroom dancing there seem to experience real revival. Even the long Commun
Skoda Will Be Closed Until Mid-January
The Czech automaker Ĺ koda Auto, a part of Volkswagen AG, will stop production on December 19 due to recession on the European car market and caused by it fall of demand. The shutdown will likely last until January 11, 2009 according to Jaroslav Cerny, the
Czech energy firm CEZ offers price freeze amid financial crisis
This Tuesday, Czech state-controlled energy company ÄŚEZ, a. s. CEO Martin Roman declared that it would intend to freeze retail prices for electricity for the next year. This move is determined by anxiety that Czech families and small businesses can be ser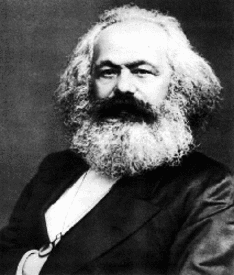 Some members of Czech Communist Party (KSČM) – namely Svatomír Recman, Karel Konečný, Eva Valjentová, Zdeněk Dobrý and Jaroslav Borka - due to coalition with the Czech Social Democratic Party (ČSSD) have got position of regional counselors in their region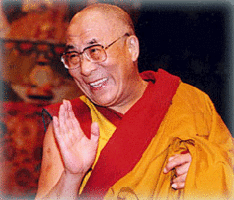 The Dalai Lama, the spiritual and political leader of Tibetans, aged 73 now, arrived to Prague on November 29, 2008 in the framework of his European tour. He was invited to visit the Czech Republic by former Czech president Václav Havel and his The Forum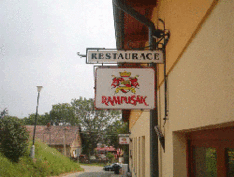 While global economy crisis rages over Europe and tourism and travel industry shows all the signs of slowdown, the segment of beer tours is rising. About 380,000 amateurs of beer are expected to visit Czech breweries by the end of this year or 8.5 per cen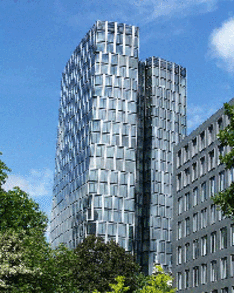 Crisis Makes Czech Companies Greener
Today's economic crisis makes managers of almost all companies in all fields wonder how it is possible to cut everyday costs even more. And this kind of situation creates an excellent opportunities for providers of green technologies, for they can notably
Czech Scientists Enhanced Cancer Treatment
A group of Czech scientists working for the Czech Academy of Sciences Molecular Genetics Institute with Michal Dvorak on the head, according to the Academy media department report to the ČTK, made recently a very important discovery – they managed to get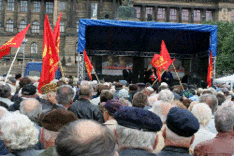 Denial of crimes of communism to be punishable
ÄŚTK news agency informed that the new Penal Code was passed by the Chamber of Deputies on November 12, 2008 according to which public denial and doubts concerning the crimes of the communist and nazi regimes against humanity will be acknowledged as a crim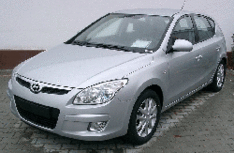 First Hyundai Motor Plant In Europe
The first European plant of South Korean automaker Hyundai Motor Co. was officially opened in the beginning of this week in Nošovice. On Monday the new facility began series production (trial production started a week earlier).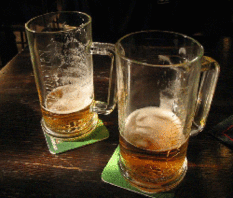 Third Czech Beer Academy Seminar
On November 13, 2008 the third seminar of Czech Beer Academy will take place in the wine cellar of Essensia restaurant, located in the Mandarin Oriental hotel. This seminar's topic will be "Raw Materials: What Makes Czech Beer Czech?" During this event th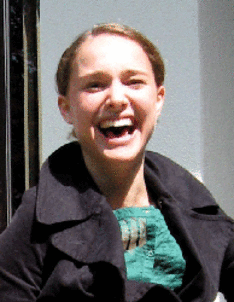 4th Prague Short Film Festival
Annual Prague Short Film Festival will take place for the forth times this year during the period of November 12 to 16, 2008 in capital's Světozor cinema. The event is arranged by the Karlovy Vary International Film Festival producers. In the framework of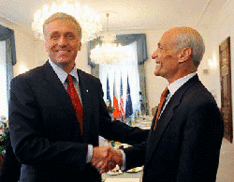 The USA Abolishes Visas For The Czechs
After a meeting with Michael Chertoff, the US secretary of homeland security, Czech prime minister Mirek Topolánek announced that starting from November 17, 2008 the Czech citizens won't need an entry visa for visiting the USA. This US visa-waiver program