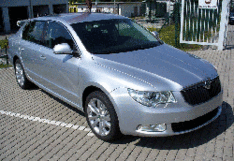 Czech Automakers To Raise Production
While most of major European automakers such as Ford, Opel, BMW, and Daimler are cutting production in response to low demand determined by the ubiquitous economic crisis, their Czech colleagues are intending to increase production numbers as more and mor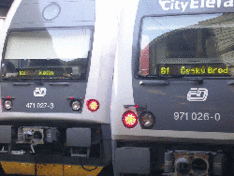 Czech Railways Fares Will Be Raised
Since the middle of December this year all railway fares in the Czech Republic will be on average raised by 7.5 percent. The main reasons for this increase are high rate of inflation, rapidly growing fuel and electricity prices and a higher rate of VAT im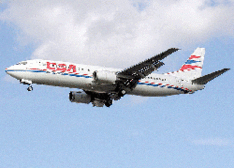 Czech Airlines Turned Eighty-Five
This Monday, October 16, Czech national carrier Czech Airlines (─îSA) celebrated its 85-years anniversary. Today the airline operates scheduled flights into many major European cities and into transit airports located in North America, North Africa and Asi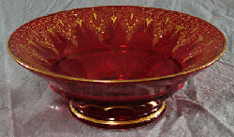 Sklo Bohemia Glass Factory To Be Closed
According to CTK, well known Czech Sklo Bohemia glass factory, a unit of heavily indebted Bohemia Crystalex Trading (BCT) group, located in Svetla nad Sazavou, Eastern Bohemia, will terminate production due to various difficulties. The majority of employe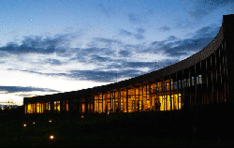 Three Modern Czech Buildings Nominated For The Prestigious Award
According to ─îTK announcement three modern Czech buildings ÔÇô namely The Slu┼ł├íkov center of environmental education in Horka nad Moravou near Olomouc that won last year the Czech Architects Community's Grand Prix, the new CSOB bank building situated in Pra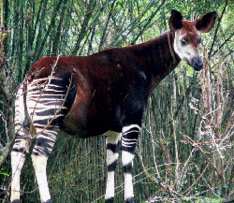 Baby Okapi Born In A Czech Zoo
An okapi calf was born in the zoo in East Bohemian town Dvur Kralove nad Labem last Sunday, September 22. It is the first baby okapi that has been ever born in the Czech Republic.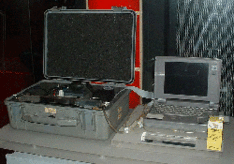 Euthanasia Bill Rejected By Senate
The Senate of the Czech Republic by majority of voices rejected the bill on euthanasia proposed by senator Václava Domšová who belongs to the Union of Independents-European Democrats (SNK-ED). Czech lawmakers opposing the bill are afraid of possible misus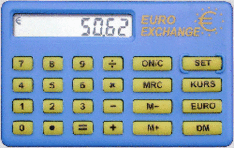 The Czech Republic Still Do Not Intend To Adopt Euro
Last week the president of the European Commission Jose Barosso encouraged the Czech government to define an approximate date when the Czech Republic is going to join the euro zone. But the Czech government is still uncertain on this matter so the country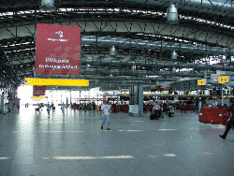 Each Tenth Job In Prague Airport Be Cancelled
As we stated some days ago the Prague Ruzyn─Ť International Airport (PRG) is heading for its privatization scheduled for the second half of 2009. Today the Czech News Agency (─îTK) referring to spokeswoman Eva Krejci words informed that Sprava Letiste Praha
Beer Spa To Be Opened In Černá Hora
Yet another beer spa will appear in the Czech Republic soon. Management of a small brewery located in Černá Hora, South Moravia, has decided to catch a growing trend. Nowadays it is quite wide spread practice when breweries try to increase profits by buil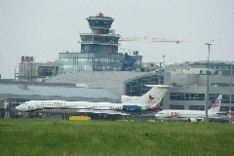 Ruzyn─Ť Airport To Be Sold Next Year
The Czech News Agency (─îTK) informed yesterday that the Prague Ruzyn─Ť International Airport (PRG) management intends to invest more than Kc 2.3 billion into development of its infrastructure and extension of its capacity. Spokeswoman Eva Krejci reported t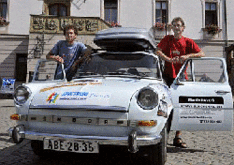 Worldwide Tour In Classic Škoda
Prague Daily Monitor informs that two Czech students Martin Betko and Michal Vicar have set out on a worldwide expedition by classic Škoda 1000 MB car from Olomouc, North Moravia on Monday, September 1.