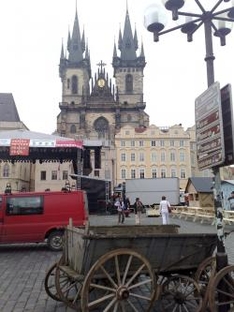 Exhibition of unique photographs of Vaclav Havel opened in Prague
Photo exhibition dedicated to the last president of Czechoslovakia and the first president of the Czech Republic, Vaclav Havel, was opened in Prague today. From June 25 to July 6 its visitors will be able to see unique photos provided by the journalistic agency ńĆTK. On these photos Vaclav Havel appears not only as a president, but as a vibrant, eccentric and temperamental personality.
Events of the Czech Republic: Karlovy Vary Film Festival 2011
For the 46th time in Karlovy Vary will be awarded the Crystal Globe. From 1 to July 9, 2011 at the famous resort of the Czech Republic will be held annual Karlovy Vary International Film Festival.
Martin Parr Assorted Cocktail photo exhibition will be held in Prague
DOX Centre for contemporary art will present for the residents and visitors an exhibition of one of the most famous artists, famous British documentary photographer Martin Parr, - ¬ęAssorted Cocktail¬Ľ.
Preparations for the reconstruction of the Masaryk Railway Station in Prague
The Czech daily newspaper Pravo with reference to the representative of the national railway company ńĆesk√© dr√°hy (Czech Rail) Petr Stahlavsky reported that are now carried out research and diagnostic work, which purpose is to determine which elements of t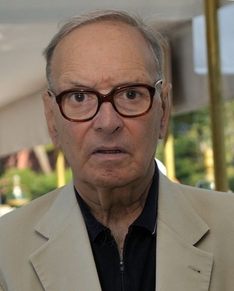 Ennio Morricone wrote the music for a new movie in Prague
Ennio Morricone, who is famous for having written the music for more than five hundred films and television productions, already has experience with the Czech Symphony Orchestra. Last year, he visited Prague to record music with Czech musicians.
Flemish reliquary on display at the Prague Castle
According to the edition Prague Daily Monitor, rare Romanesque reliquary of St. Moor, which was created in the first half of the 13th century by the order of a Benedictine monastery located in Flanders (now the Flemish region of Belgium), was exhibited ye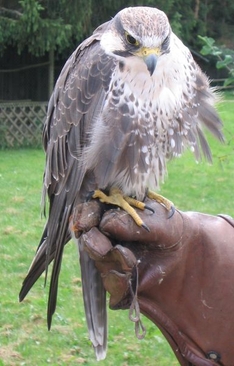 Czech traditions are included in the UNESCO list
UNESCO Committee, which has recently met in Nairobi, Kenya, included the unique Shrovetide masks and related traditions, spread around the city of Hlinecko, located in eastern Bohemia, in the list of intangible cultural treasure of UNESCO.
Zdenńõk S√Ĺkora works retrospective open in Prague
Zdenńõk S√Ĺkora who turned 90 last month is undoubtedly one of the most well-known modern Czech artists. During his long career he evolved from traditional landscapes to abstract painting which made him famous. Retrospective of some of his most prominent wo
Middle Ages Fortifications Unearthed At Prague Castle
As Jana Marikova-Kubkova of Archaeological Institute of the Academy of Science informed CZK while excavation works in Prague Castle Czech archeologists uncoverd fragments of a 9th century moat, a rampart dated back to the 10th-11th centuries and an unique
Early Czech Coins Exhibition At National Museum
A collection of early Czech silver coins found in the Czech Republic is exhibited at the National Museum in Prague. Many of these coins were discovered during reconstruction works at Prague Castle.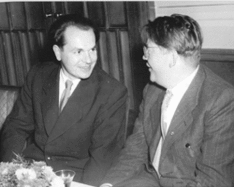 Kundera To Be Awarded Brno Honorary Citizen Title
Famous and globally praised Czech born writer Milan Kundera who was forced to move into France in 1974 and has been living there since then will be awarded honorary citizenship of his Moravian hometown Brno. The city council has made such a decision in or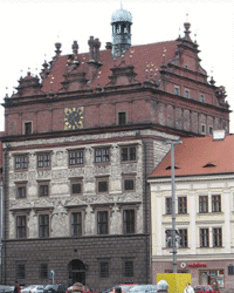 Three Czech Cities To Compete For The European Capitol Of Culture Title
Three Czech cities - Ostrava, PlzeŇą and Hradec Kr√°lov√© 'Äď intend to compete for the honorable title of the European Capitol of Culture 2015.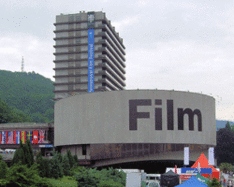 Karlovy Vary Film Festival To Be Held As Scheduled
The president of Karlovy Vary international film festival Jiri Bartoska reported that this year this event will be held for the 44th time as scheduled 'Äď during the period from July 3 until July 10. The uncertain economical situation hasn'Äôt managed to canc
Kundera Won Simone And Cino Del Duca Award
Famous writer of Czech origin Milan Kundera who has been lining in France since 1974 was awarded in Paris this Wednesday the Simone and Cino Del Duca Foundation World Prize for his contribution to promoting ideas of humenism. This prize is named after Ita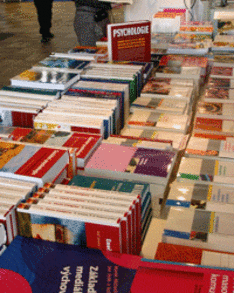 Vietnamese Translator Acknowledged For Promoting Czech Literature
Vietnamese translator Duong Tat Tu won the Premia Bohemica prize usually awarded to European translators as acknowledgement of his achievements in promotion of Czech literature worldwide. The prize was handed during the 15th Bookworld international book f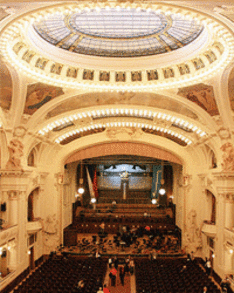 Yesterday - May 12, 2009 'Äď the 64th Prague Spring international music festival started. The Symphony Orchestra of Czech Radio (SOCR) opened it with a traditional series of symphonic poems 'ÄúMy Country'ÄĚ by BedŇôich Smetana, the most prominent Czech composer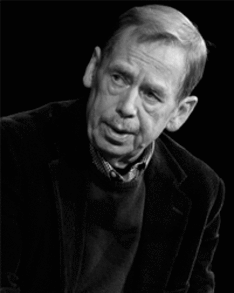 Citizen Havel Is Rolling Barrels
Next week Czech cinemas will present a new documentary film "Citizen Havel Is Rolling Barrels" (film director is Jan Novak) dedicated to creating of Vaclav Havel'Äôs play 'ÄúAudience'ÄĚ and illustrating the state of things in Communist Czechoslovakia in the 197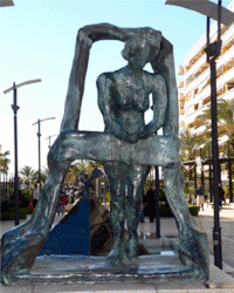 Salvador Dal√≠'s Exhibition In PlzeŇą
On May 14, 2009 an exhibition of pieces of art created by famous Spanish painter Salvador Dal√≠ will open in Bohemian Museum situated in PlzeŇą. Czech art dealer Zdenek Kocik whose gallery is based in Prague has provided his private collection to the museum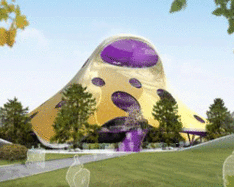 Rath Wants To Build Kaplicky's Library Near Ruzyne
The Governor of Central Bohemia David Rath belonging to Social Democrats (CSSD) has an intention to construct the blob-like Kaplicky designed library near the Prague International Airport Ruzyne. These plans were voiced by CSSD chairman Jiri Paroubek duri
Czech Radio has been conducting a music contest named Czechs Rock Europe dedicated to the Czech Republic's EU presidency. The media partners of the event are Rock&Pop magazine and the Czech Cultural Centre located in Berlin.
During this weekend (throughout April 3-5, 2009) Prague Free Fashion Weekend will take place. This year the event is named CodeMode - such a change is made due to some troubles connected with registration of the original brand name. One more difference is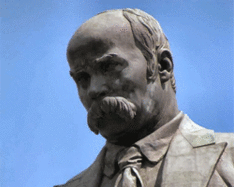 Taras Shevchenko Monument Opened In Prague
A monument dedicated to famous Ukrainian poet and artist Taras Shevchenko is just unveiled in the capital of the Czech Republic. The President of Ukraine Viktor Yushchenko who has arrived to Prague accompanied with his spouse with an official visit took p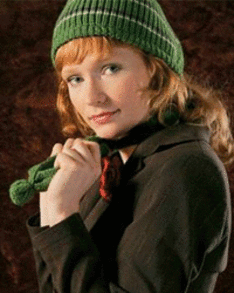 Czech Literary Awards Ceremony To Be Hosted By Actress Anna Geislerov√°
This Tuesday, February 17, the eighth annual Czech literary awards Magnesia Litera was opened. The awards are granted to Czech authors and translators in the following categories - fiction, poetry, literature for kids and translation 'Äď according to the re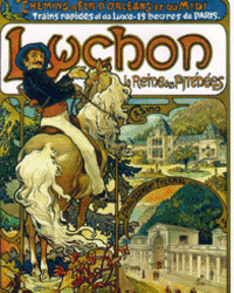 Czech Artist Alfons Mucha's Exhibition In Vienna
Czech Art Nouveau Painter Alfons Mucha' s exhibition is held at the Unteres Belvedere museum in Vienna from February 12 to June 1. According to the French curator of the exhibit Jean-Louis Gaillemin about 250 paintings, sketches, drawings, posters, books,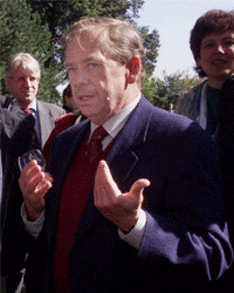 Exhibition Dedicated To Vaclav Havel Dissident Years
The exhibition dedicated to former Czechoslovak President Vaclav Havel's dissident past opened recently in Prague in Montmartre Gallery. The display organized by the Vaclav Havel Library is named "We Had the Underground, Now We Have B...t" and deals with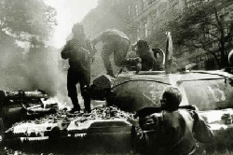 Czech Photographer's Exhibition in Washington DC
At the moment at The Katzen Arts Center located in Washington DC an exhibition of well-known Czech photographer Josef Koudelka is open. The display is named 'ÄúInvasion 68: Prague'ÄĚ and quite naturally it shows the pictures of the 1968 Soviet invasion to Cze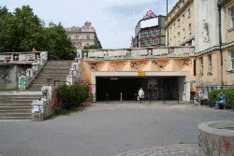 Prague's Largest Square To Be Reconstructed
Prague Daily Monitor informs that Karlovo n√°mńõst√≠ (or Karl√°k as locals name it), the largest square in the Czech Republic and one of the biggest in whole Europe, is likely to be redesigned in the nearest future. The reconstruction is scheduled for 2010.
Despite some people regard ballroom dances old fashioned and boring they still survive and are quite popular. Although Prague is not so well known as Vienna for its ball parties, ballroom dancing there seem to experience real revival. Even the long Commun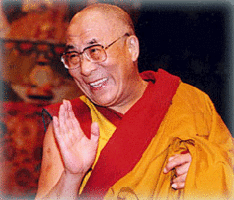 The Dalai Lama, the spiritual and political leader of Tibetans, aged 73 now, arrived to Prague on November 29, 2008 in the framework of his European tour. He was invited to visit the Czech Republic by former Czech president V√°clav Havel and his The Forum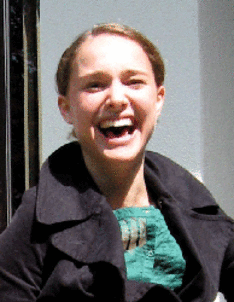 4th Prague Short Film Festival
Annual Prague Short Film Festival will take place for the forth times this year during the period of November 12 to 16, 2008 in capital'Äôs Svńõtozor cinema. The event is arranged by the Karlovy Vary International Film Festival producers. In the framework of