Search
Czechia
»
Holidays in Czech Republic
Holidays in Czech Republic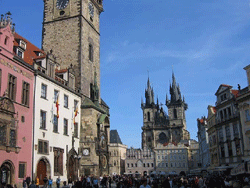 The Czech Republic (or simply Czechia) is a country situated in the heart of Europe. Until 1993 it was a part of communist Czechoslovakia. Since then it became a developed, democratic country open for everybody who wants to visit it either as a tourist, a guest or a business traveler. It has rather good tourist and transport infrastructure, so no matter if you go there for a trip as a member of organized tourist group or individually – your vacation there will be full of fun and new impressions.

This country can be proud of its very interesting and long history and rich culture, plenty of historic places and monuments. The capital city of Prague is the main tourist destination of Czechia. People from all over the world come there to fancy its architectural masterpieces and historical places or just enjoy many cultural events held there or have fun clubbing or shopping.

But this in no way means that other Czech cities and towns as well as pretty small villages are not worth seeing. Such old cities as Karlovy Vary, Olomouc, Brno and many more also have a lot of attractions, historical buildings and monuments of various periods. Czechia is relatively small and compact country, so you always have a possibility to take a trip from Prague to any other place.

Rich natural resources, beautiful and varied landscapes – rivers, lakes, forests, mountains, you name it - and moderate continental climate give Czechia great recreational value. Many thousands of active vacations amateurs come there every year to explore and enjoy its natural diversity. There's number of protected areas and national parks in the country where one can admire nature's beauties and rarities. And Czech spa resorts are famous all over the globe.

Wintertime is also a busy season for the Czech tourist industry. It is some kind of tradition for many Europeans to celebrate Christmas in Prague. And people living in this city do their best to keep this tradition. Also winter is a good time for Czech skiing resorts. The most popular ones are Špindlerův Mlýn, Pec pod Sněžkou, Harrachov and Rokytnice nad Jizerou. Fans of winter sports, especially such as alpine skiing and snowboarding, will be pleased to find there rather good skiing conditions and comparatively low prices.

One of the main factors of successful holidays in Czech Republic is comfortable and comparatively economic accommodation. All over the Czech Republic you will find a great variety of possible lodging variants - hotels, hostels, apartments, pensions, guesthouses, even botels (hotels on water). For those who prefer planning their own trip and travel individually our site can offer a wide range of lucrative variants of housing during your Czech vacations. Using our online booking service you can find a best variant for you in advance in our huge database.
Pilsen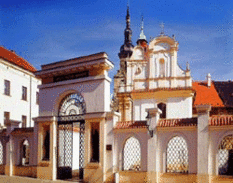 Pilsen (or Plzeň in Czech) is the fourth biggest city in the Czech Republic. It is situated in western Bohemia at the confluence of four rivers -...
Pilsen >>
Prague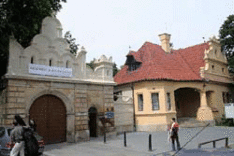 Prague is the biggest city and the capital of the Czech Republic. It is the political, cultural, and economic center of the country. It has...
Prague >>
Czech Beer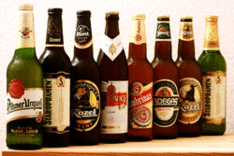 It is a widespread opinion that the Czechs are the greatest brew lovers and the heaviest beer drinkers in the whole world. And in many respects...
Czech Beer >>
Skiing in the Czech Republic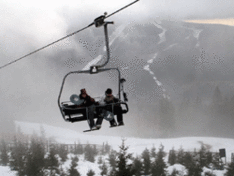 The Czech Republic is a very popular destination among amateurs of winter sports from all over Europe. There are no high mountains and very steep...
Skiing in the Czech Republic >>

Spa Vacation
The Czech Republic is a well-known spa destination in Europe and has an honorable reputation in the sphere of balneological treatment and...
Spa Vacation >>
Kutna Hora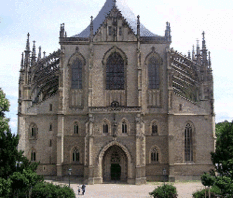 Kutná Hora (Kuttenberg) is a town situated in the central part of Bohemia on the river Vrchlice. It has an area of 33 square km and its...
Kutna Hora >>
Folgen auf Facebook oder Google+
Login
News
19/07/2012
Beer Festival begins in Pilsen
This year the festival will be held from July 31 to August 1 and promises to be one of the most exciting beer events of the summer.

28/06/2012
Exhibition of unique photographs of Vaclav Havel opened in Prague
Photo exhibition dedicated to the last president of Czechoslovakia and the first president of the Czech Republic, Vaclav Havel, was opened in Prague today. From June 25 to July 6 its visitors will be able to see unique photos provided by the journalistic agency ČTK. On these photos Vaclav Havel appears not only as a president, but as a vibrant, eccentric and temperamental personality.

03/06/2012
Czech castle invites for wine tasting
Wine fair, where will be presented the best products of Czech and Moravian wineries, will be opened at 9 am on May 26 in the castle courtyard.


RSS
Newsletter
Guide to Czech Republich
Czech Republic and tourism are considered to be synonyms for a long time. Prague – a city, the hotels of which are among the busiest ones in the world. Winter and summer seasons in the Czech Republic attract nearly the same amount of tourists. A good recreation in the Czech Republic strongly depends on a right choice of a hotel or vacation rental. For such a country a good guide is essential. Czech-netz.com will try to do its best to help you.
<![if (IE 6)]> <![endif]>