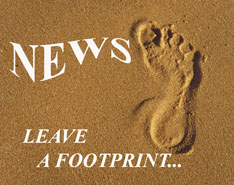 The women convent in Prague was turned into a restaurant
The women convent in Prague was turned into a restaurant
(Events)
A new restaurant Il Convento, which is translated from Latin as monastery, was opened in the center of Prague on the border of the Old and New Town. The feature of this restaurant is that it is really located in a building belonging to the monastery of female monastic order of the Ursulines.

Opening of the restaurant was initiated by the cardinal Miroslav Vlk and the abbess of the Order of St. Ursula. The story of the building is also quite interesting. In 1664 it was acquired by the Order of the Ursulines and in 1918 Klášterní vinárna (monastic wine cellar) was opened here. It was a very popular and bohemian place, there always gathered writers, artists and actors of the nearby National Theatre. However under the communist regime the building was nationalized and the members of the Order left Prague. Later the building was used for different purposes (storage, archive), and in recent years has been abandoned.

But some time ago one of the oldest houses of the National Boulevard (the restaurant is located here) was returned to the former owners. Participated in the opening of Il Convento Miroslav Vlk said: "The restaurant in the monastery existed here since the First Republic (1918-1938) and I think it is good that this building will serve the public once again ".

The capital of the Czech Republic is famous for its many restaurants and cafes and the Czech cuisine is appreciated by many gourmets from around the world. Going to the restaurant in Prague is not just meals. Small historical museum or art gallery can be even less luxurious than this hotel. In many hotels are held evening theatrical performances or concerts of classical music. Tables at these restaurants should be booked in a few days. And the famous Prague pubs are considered to be the best in Europe.
Ilya Kozlovskiy
Date: 18/12/2011
Comments
No comments
Folgen auf Facebook oder Google+
Login
News
19/07/2012
Beer Festival begins in Pilsen
This year the festival will be held from July 31 to August 1 and promises to be one of the most exciting beer events of the summer.

28/06/2012
Exhibition of unique photographs of Vaclav Havel opened in Prague
Photo exhibition dedicated to the last president of Czechoslovakia and the first president of the Czech Republic, Vaclav Havel, was opened in Prague today. From June 25 to July 6 its visitors will be able to see unique photos provided by the journalistic agency ÄŒTK. On these photos Vaclav Havel appears not only as a president, but as a vibrant, eccentric and temperamental personality.

03/06/2012
Czech castle invites for wine tasting
Wine fair, where will be presented the best products of Czech and Moravian wineries, will be opened at 9 am on May 26 in the castle courtyard.


RSS
Newsletter
<![if (IE 6)]> <![endif]>