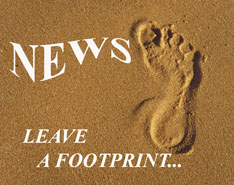 Beer production in the Czech Republic has reached its lowest level since 1989
Beer production in the Czech Republic has reached its lowest level since 1989
(Beer News)
Quite a disappointing trend emerged in the Czech brewing industry. Beer production in the Czech Republic has reached the lowest level since 1989. Total production of amber drink has fallen to the level of 17.1 hectoliters, which is for 8% lower than last year.

These preliminary data were given to the publication Hospodarske noviny by the chairman of the Czech Association of Brewers, Jan Vesely. Nevertheless, this figure does not look so tragically in comparison with the expected 12-percent decline in production. However, to date Brewers Association does not yet have exact figures for 2010, so there may be some adjustments.

As for the earlier period, in 2009 the production of beer by Czech breweries fell by 6.5% and was amounted to 18.6 million hectoliters. Sales of beer in the country fell by 6% and export declined by more than 10%. In 2010 these figures were actually reversed - export decreased to a lesser extent than domestic sales.

Hospodarske noviny also reported that amid the general downturn, some small breweries over the past year managed to increase production volumes, but their successes do not have any significant effect on the overall situation. Top producers (that are not yet published the exact figures) such as Plzensky Prazdroj, Pivovary Staropramen, Heineken and Budvar in total control three-quarters of the beer market, so even a small decline in the production of these giants immediately affects the overall performance.

It should be noted that this year the Czech brewers have a chance to win. At least brewing industry should not be affected by the poor harvest in 2010. Thus, the Czech producers of grain and other crops warn about decline in production of almost all cultures. And only the harvest of hops exceeded the last year's by 17.5%, becoming the best in the last five years.
Date: 19/02/2011
Comments
No comments
Folgen auf Facebook oder Google+
Login
News
19/07/2012
Beer Festival begins in Pilsen
This year the festival will be held from July 31 to August 1 and promises to be one of the most exciting beer events of the summer.

28/06/2012
Exhibition of unique photographs of Vaclav Havel opened in Prague
Photo exhibition dedicated to the last president of Czechoslovakia and the first president of the Czech Republic, Vaclav Havel, was opened in Prague today. From June 25 to July 6 its visitors will be able to see unique photos provided by the journalistic agency ÄŒTK. On these photos Vaclav Havel appears not only as a president, but as a vibrant, eccentric and temperamental personality.

03/06/2012
Czech castle invites for wine tasting
Wine fair, where will be presented the best products of Czech and Moravian wineries, will be opened at 9 am on May 26 in the castle courtyard.


RSS
Newsletter
<![if (IE 6)]> <![endif]>